Who will vote for Ram Rahim's followers in Sirsa?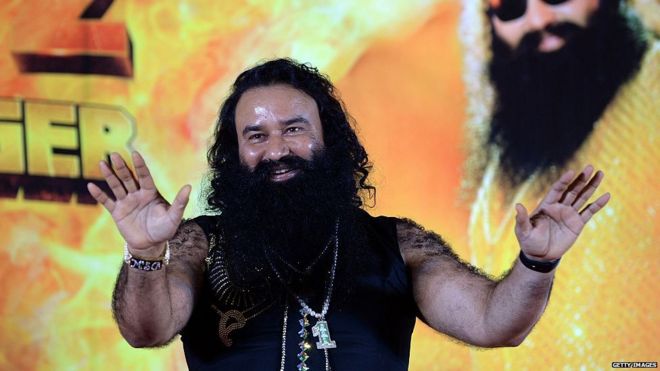 Break the snowstorm, fly in the air, get out of the fireball, hit the elephant or lift trains in the air. This form of Gurmeet Ram Rahim was popular among his fans through the films.
The strength of such fans and followers was that in one of the political parties of Haryana and Punjab, Gurmeet used to compete for Ram Rahim's camp.
The blessings of his dera true deal were considered to be an important factor in winning elections.
Gurmeet Ram Rahim is now jailed for sexual assault and murder. After being punished, this is the first Lok Sabha election for followers of the dera. But what is still the effect of the Dera Sacha Sauda election?
Men and women of every age were seen going inside the camp. We want to know from the followers running a shop in front of the tent that there is still the presence of leaders there.
He said that recently Congress leader Ashok Tanwar had come there, the rest of the parties come but come back and forth. Ashok Tanwar is Congress candidate from Sirsa seat. When we wanted to know more from the follower, he avoided saying that all come and go, people of political parties can also come because the Darbar is open to everyone.
In the Ram Rahim court, in the 2014 Lok Sabha elections, Kailash Vijayvargiya, BJP's in-charge of Haryana, had taken 44 candidates for their blessings. Ram Rahim had earlier openly supported Narendra Modi. Chief Minister Manohar Lal Khattar tweeted in praise of Ram Rahim.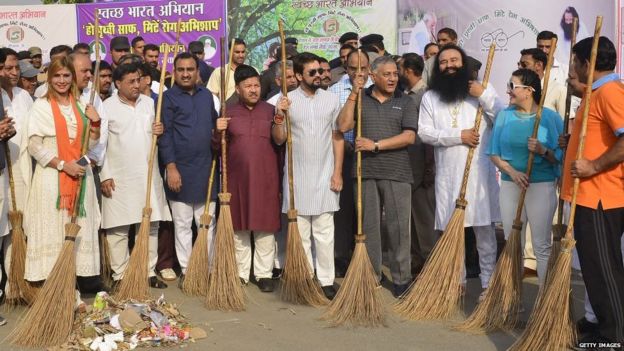 Earlier in 2007, Ram Rahim supported the Congress in Punjab. In the same year, the Dera Sacha Sauda started a political wing, whose job was to make political decisions for the dera.
The followers said that members of this wing interact with people who come in contact, meet people in nearby areas and then decide who will vote for this time.
These political wings are not known to the followers of the people who are now running, but the followers know that they are still working.
After going to Ramaraham jail, his colleagues are either in jail or absconding. But there are some people who are still working even though they do not work openly.
There was no response from any follower about this party going to vote this time. They said that they have not been told about this now. But according to them, the corresponding one and the one who will make the relevant decision will be voted accordingly.
These tens of thousands of followers still have a vote bank for political parties. These voting banks are made because of the deep faith of these people on Ram Rahim which remains even today.
They regard the crimes proved in the court as the result of followers injustice and intrigue. When he questioned him, he said that the decision in the High Court and the Supreme Court is still there and his Ram Rahim will prove innocent.
But if the crime in these upper courts will prove to be proved then why would the follower stop believing Ram Rahim, then a follower on this said that Ram Rahim is not a believer for him God.
One follower said that he was framed because he used to get rid of intoxication and he used to sting the addict's businessmen, political parties were also involved in this conspiracy.
"No government has helped him, we will not support him in the election which we suspect he has implicated Baba ji."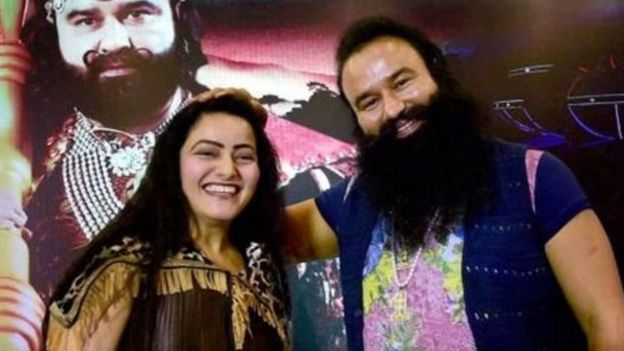 When asked if the political wing ordered those people to vote, what would be the doubt? On this he said that he will give it to the political wing for which the wing will decide only with some thought.
Due to this unwavering belief and influence on the followers of Ram Rahim of followers, perhaps political parties have never given any statement against Ram Rahim even after going to jail.
By talking to the followers, it came to know that their voting is still capable of influencing the campus. Tried to talk to Sirsa Dere spokesman on this matter but he did not reply.
The beliefs of shops, hospitals, schools, newspapers and followers running around 'Dera' around Dera shows that Ram Rahim is not in the camp but his system is still up to date.